Milo Puri….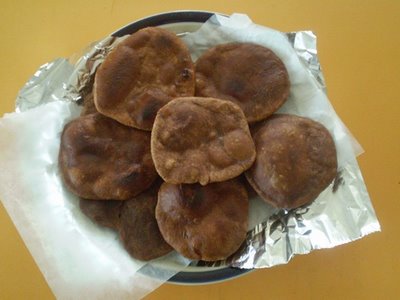 That is what we call it… My mother will to do it for breakfast… We used to love it… We will fight who eats the most… I and my brother especially… Really miss it… Now so far from mother, I have to do it myself… and guess what, it turned out to be one of my expertise…
Come lets see how we do it…
Ingredient
2 cups Plain flour
3 tablespoon Milo
2 tablespoon Sugar
Pinch of Salt
1 teaspoon Coffee (dilute in 1/4 cup water or milk)
Steps
1. Mix flour, Milo, sugar and salt…
2. Add diluted coffee and mix…
3. Make dough, add water slowly as per need… (less than 3/4 cup usually)
4. Fold well and leave dough for at least 30min
5. Make it into desired sized balls to ease you…
6. Roll it with rolling pin and deep fry.
Note…
1. Salt and sugar can be added as per your requirement…
2. If you do not want to fry… can be done like capati also… (No oil)
Nice and easy… I am sure all those ingredients are in your kitchen cabinet now… Try it… Sure you will like it…
In the photo… dough is made into small balls…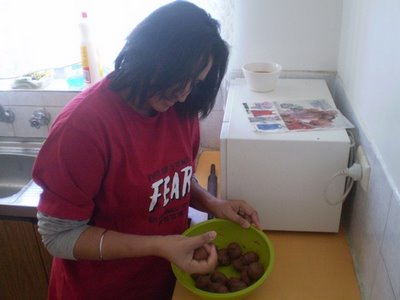 Roll with rolling pin…