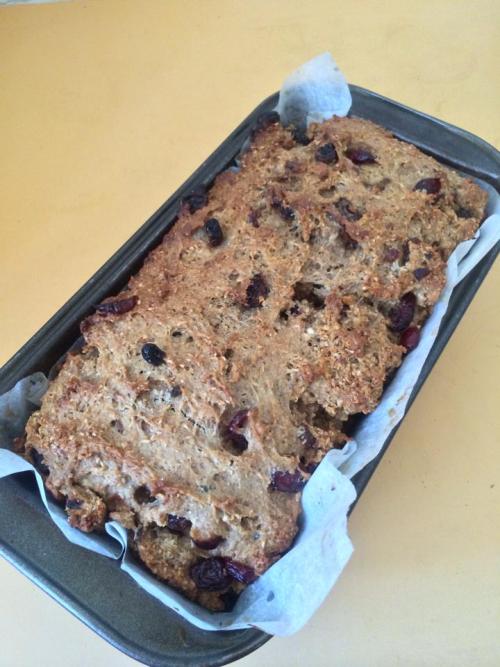 Hi friends…
Posting a recipe after 6 months… That's a long gap, I know… Not that I haven't been baking… just didn't get time to post it… Occupied with final semesters and  travelling home… Yeah I was back home for at least 3 times in the last 6 months…
Alright now let's start with the most easiest and quick recipe… Mixed fruit bread… Healthy, less sugar, easy to bake and tasty… It is ideal for vegan too… Egg-less… I actually altered the initial recipe for a healthier choice… I used whole meal self raising flour instead of plain self raising flour and for the dried fruits try to get some cranberry or sugar less mixed fruits… Let's start baking….
Wholemeal mixed dried fruits bread…
55 g Butter
1 cup Mixed dried fruits (Cranberry, dates, sultanas, currant, apricot)
1 cup Cold water
3/4 cup Castor sugar (1/2 is good enough)
1 tablespoon Mixed spice (Get them in stores or use nutmeg, cardamon, Cinnamon)
2 cups Wholemeal self raising flour or just the self raising will do
Method
1. Place all ingredients (except flour) in a saucepan and bring to boil. Mix well.
2. Take off heat and add flour in the saucepan and mix well.
3. Pour mixture into prepared greased loaf tin and bake for 30 minutes on 180 Celsius heat.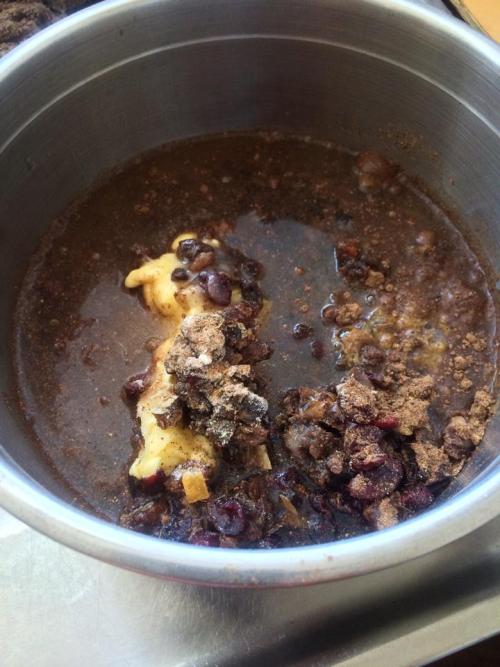 Step one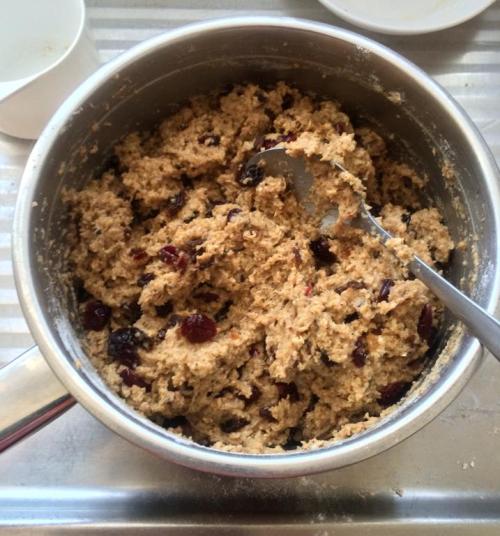 Dough after mixing the flour
Your bread is ready… Let it to cool and cut into pieces… Healthy choice for breakfast and tea break… Try it and you'll sure enjoy the crunchy fruit taste with the touch of the spices… Keeps your tummy happy for a good 4 hours till your next meal…  🙂
Happy Baking… Just sharing my joy….