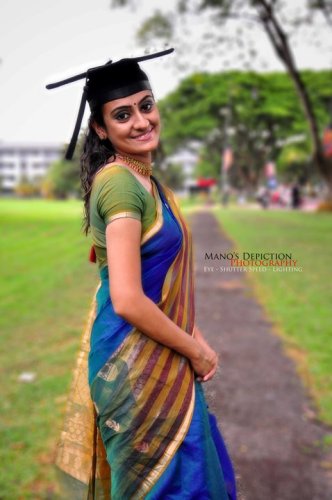 10.10.10 that's 10th October 2010… beautiful Sunday this year… I wish I am at home now with family… all in KL now because it is Anu's Convocation at UPM… Graduation happens every year and our kids now are getting richer and overwhelming in education… It is something to be proud of and spoken about in our community… more over when it happens in our own family… it is the happiest moment and pride for the parents and siblings to say that's my family member getting accredited for her/his studies and hard work today…
Spoke to Jayshraj yesterday… He and Sachievraj were very excited after watching Enthiran… for them it's fun time… going to KL for something… something is happening and we are going to have fun… They went with Meera, amma, appa and Sitiawan perima for the movie… They all came a day ahead from Kampar to attend Satya akka's house function… It was a big gathering last night at her place… Thambi and thilaga joined them later… It would have been amazing catching up with family… Missing home a lot… I was at work here in Perth… 🙂
Penang Perima… Buntung Perima… Sujatha akka… they all share the same birth date… 10th October…
My cousin sister Rela was a special one and God loves her more… She was born on 10th October and left us to the all mighty on 10th Oct 2008… She is same age as me… She will be in our heart always…
This year 10th October is another special day… Baby's convocation… Anu is our little angle (Baby)… she is a bright student and a great gift for our family… Me and thambi are always proud of both our little sisters… Anu is now pursuing Masters in Journalism in UPM… did her IT in Polytechnic Seberang Perai… she was awarded the best student in Information Technology Faculty… after that Anu did Interior Designing course as it has always been her passion… Involvement in TV pro grammes as an anchor and VJ was never a barrier on her achievement in studies which is her first priority… She faced many hurdles and struggles in life at a young age and all that made her more brave and strong… Belief in God and the good our parents did will always keep us going… Education is the root to success… Knowledge and experience adds juices to it and makes life bloom for everyone in the family…
Me and Thambi have always been proud and protective of our sisters 🙂
Meera made us proud few years ago when she graduated with her Business and Administration Degree majoring in Accounting and now working with UTAR also on the path towards pursuing Masters Degree… Today it's Anu's turn… I was not there for her Polytechnic graduation and now again for this also… Will sure make it for her Master's convocation… Though I am far, my heart is always with them… Praying and wishing for the best… Will be going back for Deepavali… in just three weeks time… Hope Mano does a good job with his camera and photo editing… looking forward to see the photographs… to see Baby in her lovely cotton saree…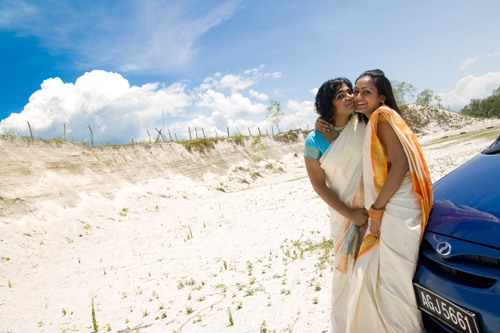 My two beautiful loving sisters Meera and Anu
What more reason I need to bake… It's a special day… Let's bake something and have fun… Ok it is Navarathiri 3rd day Durga poojai day… bake something egg-less… Flipped Everyday Muffins and Bakes recipe book again… Found one simple recipe… Party biscuits… so simple and quick recipe…
Party Biscuits
Ingredients
115 g / 4 oz Butter (softened)
115 g / 4 oz Brown sugar (can make 3 1/2 oz if don want too sweet)
1 tbsp Golden syrup
1/2 tsp Vanilla essence
175 g / 6 oz Self raising flour
175 g / 3 oz Sugar coated chocolate (I used mini M & M's)
Steps
1. Grease baking tray/s.
2. Beat the butter and sugar until light and fluffy. Then beat in the syrup and essence.
3. Stir in half the flour and work it into the mixture. Then the chocolate and remaining flour. Work the dough together with a spatula (hand is the weapon haha)
4. Roll the dough in small balls (size of 20 cents will do) and place them on the tray. Place apart giving space for spreading. Do not flatten  them.
4. Bake in a preheated oven 180 Celcius for 10 to 12 minutes.